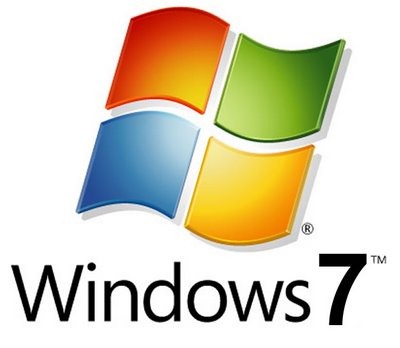 Consumers and business customers are moving past Windows XP and Windows Vista, with Microsoft noting that Windows 7's adoption rate is through the roof.

The Redmond company even has the numbers to prove it, with Rich Reynolds, general manager of Windows Commercial Product Marketing at Microsoft underpinning the fact that 240 million Windows 7 licenses have already been sold to date.

But there are additional statistics coming from third-party sources, all illustrative of a consensus, the most successful operating system in history continues to sell like hot cake.

Net Applications is crediting Windows 7 with a market share of 18.33% at the end of October 2010, with XP having dropped under the 60% mark to 58.92%, and Vista down to 12.93%.

It is clear that end users are dumping XP and Vista and upgrading to Windows 7. And Microsoft expects this trend to continue in 2011, especially considering the increase in the number of PC units for next year.

"There are 1.2 billion PCs in the worldwide ecosystem and PC sales have rebounded with Windows 7 as a key driver. According to IDC, there was 4.15% global PC unit growth in 2009, with nearly 17% growth expected for 2010, and sustained growth continuing at a rate of nearly 13% in 2011," Reynolds noted.

In 2011, hundreds of millions of PCs will all come preinstalled with Windows 7, more than doubling the number of licenses that the software giant will sell in2010.

Microsoft is currently building Service Pack 1 and there's already some talk of the company's next moves in the client and server space as far as Windows is concerned, but with little effect on customers, and especially businesses.

83% more IT managers will deploy Windows 7 within a year, according to Forrester. "IDC shows that nearly all enterprise companies (89%) surveyed are moving forward with their Windows 7 plans within the next 24 months. And 64% of them are already deploying Windows 7 or have plans to migrate in the next six months," Reynolds added.

"SMB growth has also been notable - the number of desktops and laptops running Windows 7 has increased nearly 500% since the beginning of the year."

Most important, customers are happy with the move they made. The Redmond company underlined the fact that Windows 7 has a 94% customer satisfaction rating, and this percentage pretty much speaks for itself.

Contributing to a high level of satisfaction is also a drop in costs. For businesses this is extremely important as they continue to pay for any new technology. But the Total Cost of Ownership for Windows 7 is down compared to previous versions of Windows, and even with rival operating systems.

"We've done extensive internal studies with several companies to get a better idea of actual TCO, including British Airport Authority (BAA), National Instruments (NI), City of Stockholm, Baker Tilly, City of Miami and Getronics," Reynolds stated.

"The average savings is $140 per PC per year and the average ROI is 131% in just over 12 months. We've also seen very specific TCO data related to deployment with an average savings of $12-61 per desktop."

In addition to low TCO, enterprise customers will also benefit as far as Return on Investment is concerned. "BAA business value analysis expects an ROI of 102%, an IRR of 65%, and a payback period within 15 months. Anticipated benefits include IT cost savings of $268 per PC per year and user productivity increases to 14 hours per user per year," Reynolds explained.

Windows 7 SP1 is expected in the first quarter of 2011, but there's really no reason to wait, and as the numbers above clearly indicate, customers aren't waiting at all.